Beta Test
You know that saying..."Don't judge a book by its cover"? Well that certainly applies here.

*Spoiler Free Review*




This was me.

Yep.

Me.

Mindblown.

To say that I was more than a little skeptical of this book would be an understatement. I mean we have what I thought would be an MM series when we started and yet we get a woman lead character…and not just that, but we get a woman on the cover of the second book in the series. Say whaaat??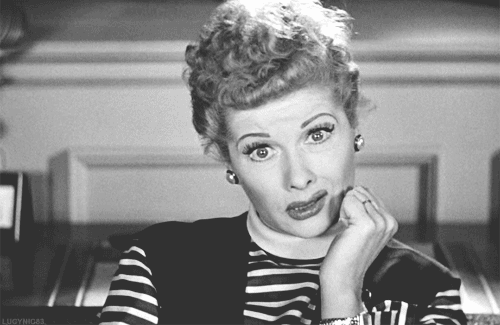 Would this second book be consumed by Isadora and her attraction to not only men but women? Would we get any of our beloved Alasdair and Leo? I was truly puzzled as to what this book would entail.

And yet, I needed it like a vampire needs blood. I had to have it. And boy was I surprised and left giddy and thirsty for more.

This book picks up right where Book 1 ends. And if you need a recap of the characters of this series, here ya go…just be mindful of "The Power of 3"…as it seems to be a driving force in the makeup of these characters and their connections with one another.

First, we have the Ancients…Vasilios, Diomedes and Eton. These are the 3 oldest known vampires and the sires to our beloved first sired offspring…Alasdair, Isadora and Thanos. In "Alasdair", we are also introduced to 3 humans…Leonidas, Elias and Paris, who are somehow connected to each of these vampire offspring and their sires, but how and why?

In "Isadora", we continue to get amazing developments, heated conversations and honestly swoonworthy moments between our beloved Alasdair and Leo. It is truly Leo's story (and what a force he is…my heavens) and for me he continues to be the central character in this series. The bond that is formed here is the reason I love vampire stories. The lust, the desire and the possessive behavior of a vampire is…*passes out*

...

What just happened? *shakes head and continues*

…it's breathtaking.

In "Alasdair", a connection is formed between Alasdair and Leonidas. And while it consumes much of the book we are introduced to the others, as well. So when the second book, "Isadora", is announced, you immediately believe that the book will be consumed mainly by her. Well, don't fear...it's not. Yes, we get Isadora's back story, including her transformation to a vampire and the unbelievable connection between herself and her sire, Diomedes, and blown away, I was. This was at times heartbreaking…just heartbreaking. And yes, we do get a couple of MF scenes and some brief FF, but this occurs late in the book and while it may be off-putting for some, it consumes very little of the book overall and is integral to the story that is unfolding. The sex is not just thrown in for the sake of it. And honestly it brings a very different dynamic to the overall makeup of these characters. And I am shocked to say…I approve!




As for our third, Thanos, we get glimpses of him and while this character came across as an asshole in "Alasdair", I am left utterly fascinated by him. His story and his connections to his sire, Eton, could prove to be the most interesting of the three.

Now…where are we going? The plot in this installment builds amazingly well as we learn more about who these humans are and see how their connections to these vampires begin to play out.

I am happy to say that I have found another favorite book for 2016, and cannot wait to revisit this one prior to the release of book 3…"Thanos"…due out March 15, 2016. Well done, Ella, well done!!!

**Highly Recommended**