A BR with Momo?? Hell yes!! We were pretty pumped about this one…but yes…we were the guinea pigs here so bear with us.


Her review is pretty spot on…so be sure to check it out here.

And I am totally with her that this kind of book is a guilty pleasure of mine. It seems we have heard it time and time again, and yet…I was pleasantly surprised. The attraction between these two…the sweetness…the patience…I found myself totally wrapped up in them…

Then throw in some of the best kissing scenes I have read and some hot sex between these two…


We get both POV's here which I love. We see how each of them changes and how they view this relationship. How this "arrangement" becomes more.


Michael couldn't pinpoint the moment it had changed from fucking to making love, but it had.
It had changed to love.


So sounds pretty amazing right…well Momo got a bit ahead of me…she posted her feelings…I felt the frustration building…my mind went crazy…no it can't be it can't…will I be throwing things???



Well…I never used this gif but dammit Whitley Gray…you fucked this book up badly!! I hated what happened here. There is NO CHEATING…let me make this clear. But when an author pulls a reader into believing there could be…NO NO NO NO NO!!! I was a mess and left questioning my beautiful boys, and I do not like that at all!!! I wanted to just pull my hair out!!!


The first 78% of this book is wonderful and a real surprise of a read...and yes Momo and I may just have to write our own ending….with more lovin…


So many missed opportunities and honestly just teasing the reader in so many ways…
Pineapple Flavored Body Paint??? FFS…this is the third book I have read with a painter in which no paint is used on the body??? What is up with this? And why tease us?? *pouts*

A pool table??


(Thanks for finding these Momo)
And a shower scene??? I mean come on…don't get me wrong the scenes we did get were good…but throw us girls a wet bone, would ya??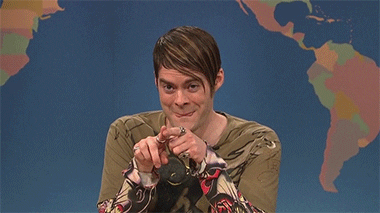 Yeah…I kinda just cracked myself up there.
So yeah…that ending could have been just amazing…just a beautiful expression of love between these two…them coming to terms with their own personal issues and I would have easily given this 4.5 stars. Such a shame.
Momo, honey, it was a pleasure throwing panties and pulling hair with you! Happy to do this again, anytime!