Beta Test
3,5 stars

To start, this was definitely better than the first of the series "Outing the Quarterback". But as my sidekick, Elsbeth, stated in her review, this author seems to have an issue closing a book with the same strength as she has when they begin. While Outing seemed to fall flat at the midpoint, this one hangs on until close to 75%. Honestly, until the last 25% this was landing at least at 4 stars for me.

I was so excited to get Jamal's story. We are introduced to him in Outing as the best friend to MC Will. He is bisexual, adorable, sweet, fun, good looking and in this becomes a fantastic MC…and the cutie is black…which honestly we do not get enough of. His family is wonderful and his situation is pretty well described and handled.

What I did not expect with this story was to love the other MC even more. Trixie/Trevor was a fascinating character. In addition to being a drag queen, this guy is off the charts smart…we are talking Will Hunting smart.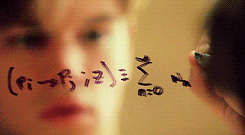 Aside from having a douchebag dad and brother, it is the relationship with his mother that is truly heartbreaking. The one person who has ever loved him is suffering from Alzheimer's and no longer remembers him. He has such low self-esteem and truly believes he will never find someone who will love him and except him for the way he is. Until he meets his chocolate "Bunny", Jamal. GAAAHHH…I love that!!


Both MC's have to deal with hiding who they truly are…until they meet each other. And I love that we got scenes with Will and Noah (MCs from Outing) as our matchmakers. They know sweet Jamal and knew exactly who he would go for. Was it instalove?…yes…but it worked for me. Trixie is a gorgeous woman and the fact that under all those layers is a sweet loving smart man, was all the better. Her/His interactions with the football team as the knockout Trixie were fantastic.

As I mentioned in my status updates, the Owner of the NFL team is probably topping the list of most hated characters for me…



And the biggest disappointment is that we did not get to see the take down of this asshole on paper. FFS!! I wanted to see this jerk get exactly what was coming to him and for him to know who played those cards.

As with Outing…things were just a little too rosey for me in the end. And the homophobic asshole player "Boogie" all of a sudden being accepting of Jamal was hard to believe.

Sweet I can handle and I love me a HEA…but sometimes there are just too many pink bows for me to believe. So yes, better than the first and some sweet story lines and MCs…but I just wish things had ended a little stronger.

My Jamal




My Trixie/Trevor