4,5 starsAs I indicated in one of my updates, this picture pretty much captures this book.




This is a book about doubt, about grief, about running from things you want to avoid, about accepting your past and welcoming your future. It is an emotional journey into the lives of two men, Jon and Ash, who are drawn to each other in unbelievable ways. Their friendship and love for each other is truly amazing.

This is a slow burn book. Told from both POV's, we get to know the heart and soul of these men and how their desires for each other must be controlled. One is a priest and the other is grieving the loss of his partner. It is very well done...there is no rush to fullfill their desires, but understanding that they must first be free to love each other before acting on the physical.

My only complaint is the length...it is long and many of the passages feel repetitive in nature. And there is a side story which honestly is not necessary, although short.

This is technically the second in a series and while the couple from Book 1 is present, it still can be read as a standalone.

Oh - and while much is this book takes place in a religious environment, it is not preachy. There is no negative outlook towards being gay...only acceptance.


Love is patient, love is kind. It does not envy, it does not boast, it is not proud. It is not rude, it is not self-seeking, it is not easily angered, it keeps no record of wrongs.
Love does not delight in evil but rejoices with the truth. It always protects, always trusts, always hopes, always perseveres. Love never fails.
Reading Updates:
13%
"I loved him. You know I did, Ash. He was closer to me than my own brother. He was there for me when I thought I had no one, so were you." He stroked Ash's cheek gently. "Don't you think I want to run? I want to forget, to think of him at home, still with you. This week hurt me too. It's the first time I've seen you two apart." Zach stepped back, brushing the tears from his face. "I feel like I've lost you too. I don't want that. I don't want to see you so filled with anger and hurt. It's eating at you."
:-(
21%
There were rules about imagining fucking a priest, right?
26%
"You're human, Jon. No one expects you to be perfect. You have needs, desires, wants, and cravings just like the rest of us. Just because you wear that collar doesn't make you immune to everything."
29%
"I think it's beautiful." Jon traced the screen with his fingertip while he looked at the shot, but Ash was looking at Jon, watching the way his hair moved in the breeze, how it was colored with lighter brown and honey blond streaks. It looked soft, and before he could stop himself, he was tucking it behind Jon's ear, feeling it run over his fingers. Jon's big brown eyes slid to his.
34%
It was a fantasy he could never have. He would never hold another person intimately. Never love someone the way others did. He would never know what it was like to grow old with another person or raise a family.
38%
phew...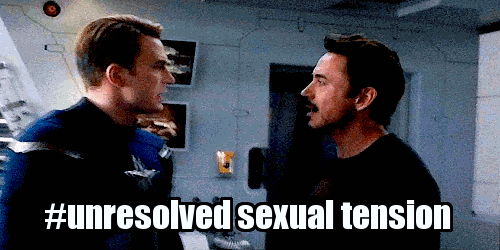 40%
"I want to talk to you. I need to talk to someone. I don't have anyone else who I can share this with. This isn't for you, it's for me. I need your help." Jon wiped the tears from his cheeks and Ash finally stood up, catching the new tears and stopping them from rolling down his cheeks with his fingers.
"Don't cry."
42%
Ash smiled, wiping the tears from his cheeks. "I miss you. I miss you so much. You were everything to me, and now you're gone, I don't know what to do. I don't want to stop being sad. I want to hurt forever. I feel like if I stop, you're going to leave me and I can't let that happen. I want the whole world to feel like I do. I want every smile to disappear, every laugh to fall silent, every sunny day to cloud over. I want gray skies and tears for the rest of my life."
57%
What an absolute surprise this book is. <3<br/>
76%
This picture totally captures the emotions of this book. Gaaahhh...
77%
Jon kept his demons at bay, and that was probably why it was so hard to leave him—leave here. Out there, he was on his own. He didn't have anyone to turn to, to help him face each new day. Jon might not even know he was doing it, but he was Ash's crutch. He was the reason he was still breathing, why he hadn't taken a nose dive off some high cliff or stepped in front of a moving car.
87%
When they were together, nothing else mattered. It was like they were free. Floating above the world beneath them like a cloud caught in the breeze. Jon stopped thinking at that point, giving everything up to Ash and feeling him do the same.
98%
"Thank you," Ash whispered. "Thank you for spending seven years with me. Thank you for always believing in me and knowing me better than I knew myself. When I pushed everyone away, you never left. When I shouted and hurt you, you understood. When I wanted to run, you held me still. When I was afraid, you were brave. When I needed you, you were always there. You were the constant companion in my life, the one who was always by my side, the one who I shared everything with. You were my best friend. My lover. My partner. My life. My home."