So at the time of this review there were 49 reviews on Amazon with an average rating of 4.8 stars.


It's pretty unbelievable really. Perhaps these people have never read "Broken Pieces"? From the over 200 uses of the word "hair" (which honestly I am shocked it is not twice that many), to the endearments "sweetheart" and "princess" to some of the most awkward conversations…Marco and I are both left baffled. Now there were a few hot scenes but overall I was left rereading paragraphs to just try and understand who said what and who did what or how? Not to mention the numerous times I swear the MC's names were mixed up. Then throw 3 men in a bathtub together and I am left in hysterical laughter.


Occasionally something would be said and I would think…oh, now that I like…
"Even I don't look at them much. I don't want you two to see them and
only

see them. See the bad things which happened and not
me
. They're just
something that happened to me, not who I am."

But honestly these moments were just too few and far between and at a certain point it was just hard to take anything seriously. Then my god the book would not end!!!! It went on and on and on. I mean I get it…you love each other!!!


So yeah, the book sucked…but I am not sure I have ever laughed so hard or had so much fun in a BR before. Marco, it was a pleasure. I would read the second one in this series with you in a heartbeat. <3


I mean how often do you get to read about another MMM relationship who are not only in the same town but who are friends with these three guys.


Plus look at this cover...I mean...yeah we gotta!!!
Status Updates:
3%
Who was she?
I'm so puzzled and yet intrigued. Quite an introduction to this MALE lead.
14%
I'm not sure what to think. I'm intrigued but find myself laughing at parts of this...I don't think that's the intent. *confused*
21%
I know how much you want him, Danny. I know because I've only ever seen you look like that for one other person." Milo stroked Daniel's cheek softly. "I know because that person's me..."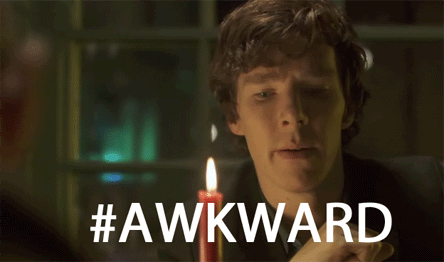 28%
Curious to see though how this ends up working.
33%
"Can I brush your hair?"
39%
He's totally eavesdropping on our Buddy Read, Marco, sweetheart. ;). It's the only explanation.
43%
"I'm sure both me and Daniel could enjoy looking at you for a very long time."
It's the hair, right?
53%
"We're grown men. We can control ourselves for five minutes. Look at us. We're both trained to deal with pressurised, demanding situations. This will be a breeze."
Well...the verdict is in...they are horny 13 year olds not grown men. Lol.
67%
"...after the trial and the pricks are in prison, then we can look forward to marriage and kids."
Yep. 2 weeks in and we are planning already.
76%
He ran his tongue over Samuel's hole. He jerked, letting out a squeal.
"That's new." Milo chuckled. "I liked that sound. Ready to squeal again?"
Oh fuck no! No one needs the word "squeal" at this point. My head immediately went to "Deliverance". That's sexy, right?
85%
God almighty. I get it!